May 4, 2022 02:20 PM Central
Erica Hoke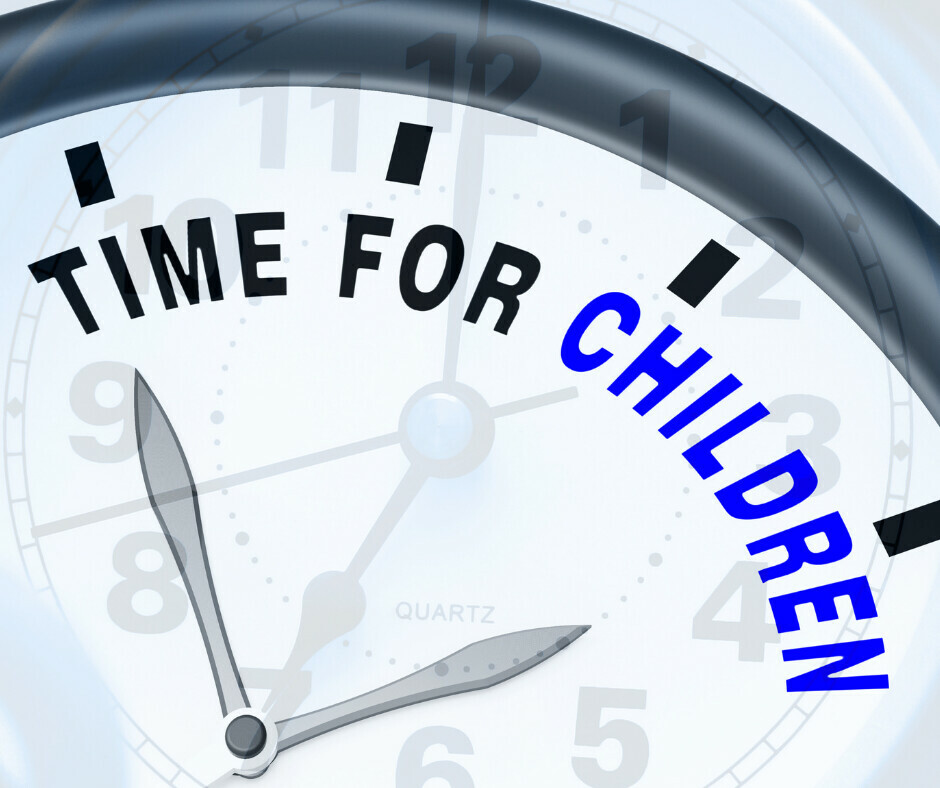 Are you having trouble getting pregnant after 35? You're not alone. According to the Centers for Disease Control and Prevention, nearly 1 in 10 women in the United States have difficulty getting pregnant or carrying a baby to term. But don't worry – there are plenty of things you can do to increase your chances of getting pregnant faster. We'll discuss some tips in 3 key areas, Detox, Heal, and Empower- that should help you conceive quicker.
1. Talk to your doctor about your fertility concerns- If you feel brushed off, are not getting the answers you feel you deserve or want a practitioner with a more aggressive approach I STRONLY recommend getting a second opinion. Be empowered to ask questions about what a reasonable next step or next test would be. No doctor is going to care as much about your health and fertility as you and your partner. And that's OKAY. Just ask.
2. Reduce toxins in as many areas as you can. Water, diet and personal care products are all at the top of the list. Reduce the amount of processed food you eat, switch to organic as much as your budget will allow, find green(er) personal care products (soaps, lotions, make-up) and avoid fragrance when possible. These small steps might not seem like they can make a big impact but in some women (like me) it makes a HUGE difference.
3. Take prenatal vitamins to ensure you're getting all the nutrients you need BUT not any prenatal is a good choice. Make sure the prenatal is from whole food sources, contains folate (not folic acid) is NOT a gummy (lead, poor quality) and is dye free.
4. Reduce stress levels as much as possible. Can I just say it? INFERTILITY is STRESSFUL! There's no way around it so let's call out the elephant in the room and get some tools in our toolbox so that we can do a better job at helping ourselves, protecting our relationships and cope better so that we can continue.
5. Consider using natural methods to boost fertility, such as acupuncture or herbs. If you have an irregular cycle, no cycle, want to support your IUI/IVF transfer or want to support your natural fertility acupuncture is for you. There's a ton of research about how acupuncture along side these other treatments increases positive outcomes. Depending on your symptoms the protocol can be between 1-3 times per week. Make sure you find a doctor of acupuncture that specializes in infertility.
If you're looking to increase your fertility, detoxing and reducing stress are two great places to start. There are many ways to detox, but we recommend starting with a gentle cleanse that focuses on whole foods and plenty of fluids. And don't forget to reduce stress in your life – this can be done through EFT, AFT, visualization, affirmations, meditation, yoga, grounding or simply taking time for yourself each day. Are you ready to get started?
Accelerate Your Fertility Boot Camp
can help you optimize your fertility and live with more peace while your doing it.
Feb 22, 2022 02:24 PM Central
Erica Hoke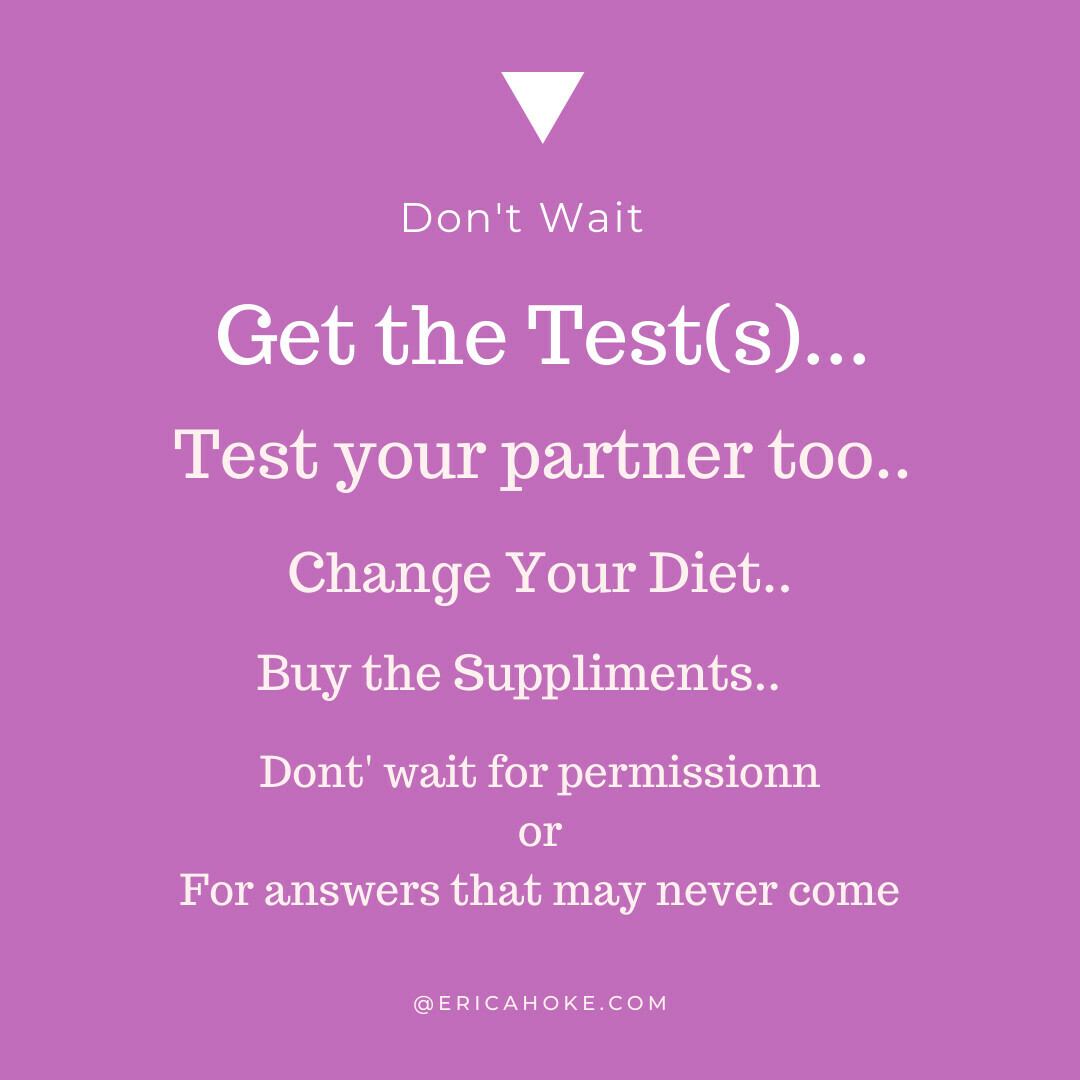 We all know that the average age of a first time mom is increasing but what if that's you? What can you do to prepare your body for pregnancy if your TTC after 35? Despite what friends and even your doctor may tell you, don't take a wait and see approach to your fertility after 35. While it's true that more women than ever are getting pregnant after 35, it's also true that more women (and men) than ever are experiencing infertility. While you don't have to rush to see a fertility doctor you should start to actively establish what your fertility health is NOW and work on things in your control to improve it.
Establish if you're reproductive system is healthy by getting basic physical and blood panel done, a hormone panel and an extended thyroid panel which includes
Read more...
Jan 18, 2022 02:26 PM Central
Erica Hoke
3 Easy Ways to Pick a Prenatal
Here are some easy ways to make sure the supplements you pick are helping you. If you're trying to get pregnant you most likely know that you should be taking a prenatal vitamin with folic acid or supplementing folic acid in addition to your multivitamin. But how do you pick which one? The one your doctor recommends or your sister or best friend? The cheapest or most expensive?
Choose Whole Food Sourced/ Non-Synthetic
The most important factor in picking any vitamin or supplement is that you choose one that is not synthetic. Synthetic vitamins are NOT easily absorbed into your body and therefore might not be doing the job they're supposed to be doing. Additionally, synthetic supplements can cause toxicity in your liver and tax your kidneys, both which play a huge role in your hormones and reproduction.
Read the Label
Prioritize supplements that are red, yellow and blue dye free.Each ingredient should be listed separately with the source of the vitamin from a recognizable food source. (Vitamin C from aronia cherry etc). Gummies are not a great source for high potency vitamins so avoid those unless it's the only option. In addition gummies are often made from gelatin which can contain high levels of glyphosate.
Learn to Spot a Fake
Another easy way to spot "fake" or synthetic vitamins is by looking at the ending of the word. If it ends in "ate" or "ide" as these are indicative of synthetic vitamins. Never take a B vitamin that is listed as cyanocobalamin as this is translated, cyno =cyanide .
Folate versus Folic Acid
For years we have been told about the importance of supplementing with folic acid to prevent neural tube defects in early pregnancy. Now the information has been clarified to show that the supplement should be natural folate and not folic acid which has been shown to contribute to midline defects.
What Folate Does
The purpose is to prevent birth defects, provide energy, help generate red blood cells, repair DNA and aid cellular detox. The recommended dose of Folate/ methyl folate is 800-1000 mg (consult your healthcare provider). You can also get a natural healthy dose of folate from lentils, leafy greens and broccoli.
The bottom line is this. Supplements can be costly, don't let them also be an obstacle to getting pregnant by choosing the wrong ones.
For more information about how to choose healthy and helpful supplements join me here: