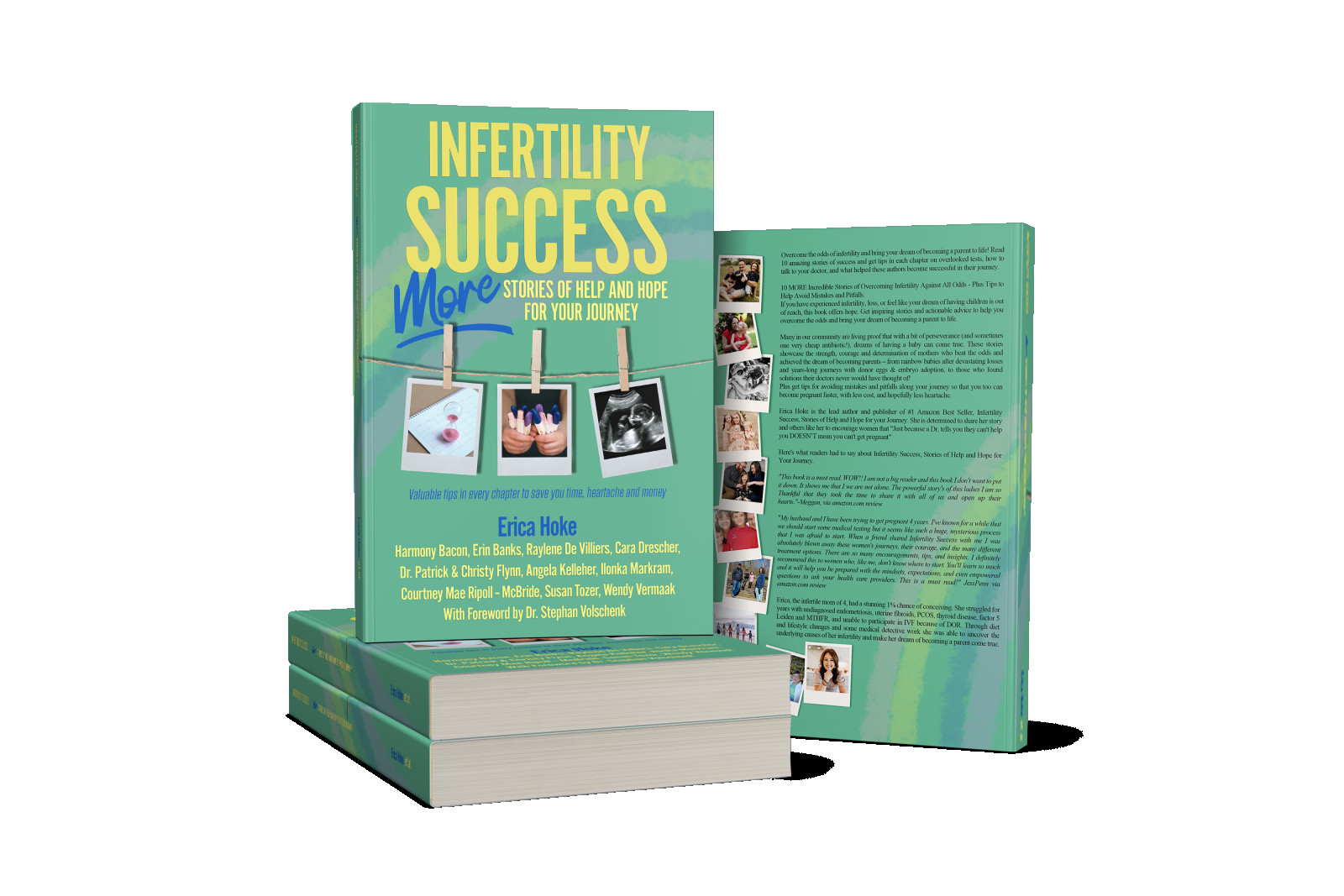 Discover the power of resilience and determination in "Infertility Success: MORE Stories of Help and Hope for Your Journey" by Erica Hoke and 10 other contributing authors. As countless couples and women from different walks of life uncover the secret to their fertility magic, this eye-opening infertility book is an essential companion for every woman struggling to conceive.

Navigate through the complex world of fertility with ease as "Infertility Success" becomes your ultimate Fertility Guide. Learn what to expect from your fertility doctor, uncover the hidden factors that might be preventing you from getting pregnant, and unlock the answers that bring you closer to your miracle baby. Say goodbye to thoughts like "What do I do if I can't get pregnant?" and "How do I get pregnant fast?" as this book serves as an informative resource to help you on your path towards motherhood.

Dive into the incredible stories of women who have faced infertility head-on, and find inspiration in their unwavering perseverance. Witness the beauty of personal transformation and the strength of the human spirit as these women share their remarkable journeys. Their honesty and openness in sharing their struggles and triumphs will undoubtedly provide solace and support to those grappling with their own infertility battles.

Whether you're looking for practical advice, emotional support, or seeking help getting pregnant, "Infertility Success: MORE Stories of Help and Hope for Your Journey" is your ultimate companion in triumphing over infertility and welcoming your miracle baby into the world. With every page turned, you will feel more empowered and better equipped to embrace the journey towards parenthood.
Published By Erica Hoke
Foreword Dr. Stephen Volschenk

Contributing Authors

Erica Hoke
Raylene De Villiers
Angela Kelleher
Courtney Mae Ripoll-McBride
Susan Tozer
Harmony Bacon
Erin Banks
Wendy Vermaak
Cara B. Drescher
Ilonka Markram