Oct 18, 2021 02:36 PM Central
Erica Hoke
Erica, "what can I do to help my IVF work?" As an infertility mentor this is one of the most asked question. For anyone on the infertility journey IVF is usually not the first or second on the journey. By the time couples get to the place of agreeing to IVF there has already been a huge investment of emotional turmoil, time and money. The money. Oh, so much money for the chance to become parents. You wouldn't go into any other transaction that costs as much without first safeguarding that you are in alignment to ensure the success of the outcome.
The reproductive system is so intricate that to even move the needle by millimeters could change the outcome. Here are my best tips to put into practice when you're preparing for your IVF or IUI procedure. For more information and support like this join us over at Infertility Empowered.
1)Acupuncture- This eastern medicine modality has been utilized for millennia to prepare a woman's body for conception. Today well-rounded REI clinics are offering this in house to help with relaxation and implantation either before or after the procedures. If your REI doesn't offer this, speak to them about bringing your own practitioner or make an appointment that coincides with your treatment. There are tons of studies both clinical and anecdotal that support acupuncture as extremely complimentary for reproductive medicine.
2)Gentle movement- This will help originate your blood and provide much needed stress release. Swap out higher impact activities for ones that are lower impact but still increase heart rate. Research behind high impact activity is very divided with no clear answer as to whether or not this affects implantation. Traditional Chinese medicine defers to low impact activity during ovulation and the two -week wait.
3)Support your Liver/Gut- Both of these organs support your hormones so do all that you can to be gentle with them and make their job easier. Eat easily digested meals, drink plenty of water and avoid inflammatory foods like dairy. Your liver plays a very important role in your hormone balance so avoid alcohol during ovulation and the two-week wait.
4)Sleep- Sleep is important to restore your body. Remember the goal here is to grow a human. Make sure you get plenty of rest so your blood sugar/and cortisol levels remain stable as these are both big players in reproduction.
5)Supplements- Of course you know when you get pregnant that you will be taking a pre-natal vitamin to support your growing baby, but there is plenty of research to support taking one pre-conception can help you conceive also. Make sure the vitamins you are taking are whole food (meaning not synthetic) as synthetic vitamins can tax your liver and create toxicity. Confused as to what to take? And why? Get on the list for my workshop
Decoding Supplements.
Jun 2, 2021 02:38 PM Central
Erica Hoke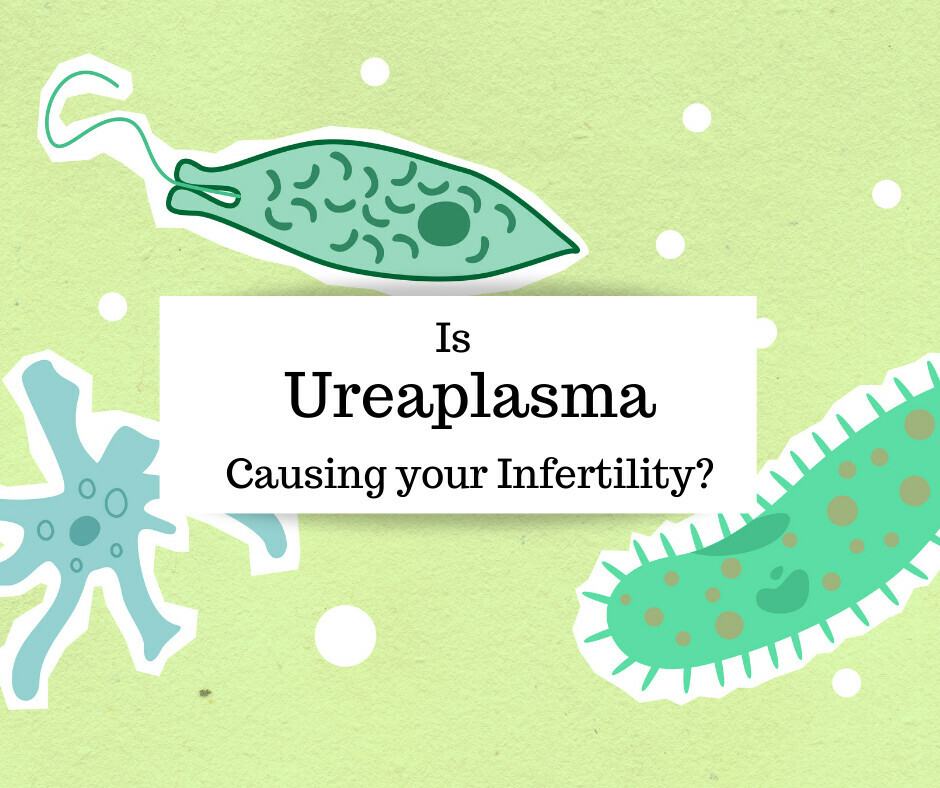 If you have unexplained infertility, you know that the list of possible tests is never ending. Well at least it's not if YOU want to find a solution to YOUR infertility. Western medicine is famous for discounting symptoms and dismissing patients they cannot easily treat. Especially, if you have had chronic UTI symptoms you need to keep reading.

So, WHAT is it?
Ureaplasma is a bacterium that can be passed through sexual contact although it's not considered a STI or STD because it has only a small ability to cause disease. It can live in the lungs, although most often in the reproductive tract or urinary tract.

What are the Symptoms?
Symptoms can range from none (other than unexplained infertility) to chronic and persistent UTI symptoms including pain, burning, frequency to urinate and foul smelling watery vaginal discharge. Some experience itching as well. Urinary symptoms can occur in both men and women.
Sometime associated with repeat bacterial vaginosis as well as repeat unexplained miscarriage.
If you have ureaplasma you may end up at a urologist who won't be able to get to the bottom of your symptoms either since the bacteria lives in the vagina.

A $10 antibiotic is the cure...
While samples can be taken and cultured in a lab this is costly and usually not done unless a definitive diagnosis is needed. Sometimes you can have ureaplasma and the culture doesn't grow. Sometimes only one partner is given antibiotics leading to even more confusion as this makes the symptoms go away temporarily (but quickly return) since both partners haven't been treated. To be effective the infection is treated with antibiotics (Zithromax or doxycycline) in both partners (this is key in relieving the symptoms) with either

If you want to hear a real-life story of how this impacted one woman…
Erin Banks
has an amazing story to tell about her battle to diagnosis over a 2-year odyssey where she went through 9 medicated cycles, 5 unsuccessful IUI's (most of them should have NEVER been done) and 3 early pregnancy losses. All this could have been avoided if one of the 6 doctors she visited had done some further investigation surrounding her symptoms.

Do you have a story surrounding a UREAPLASMA diagnosis?
Drop it in the comments below.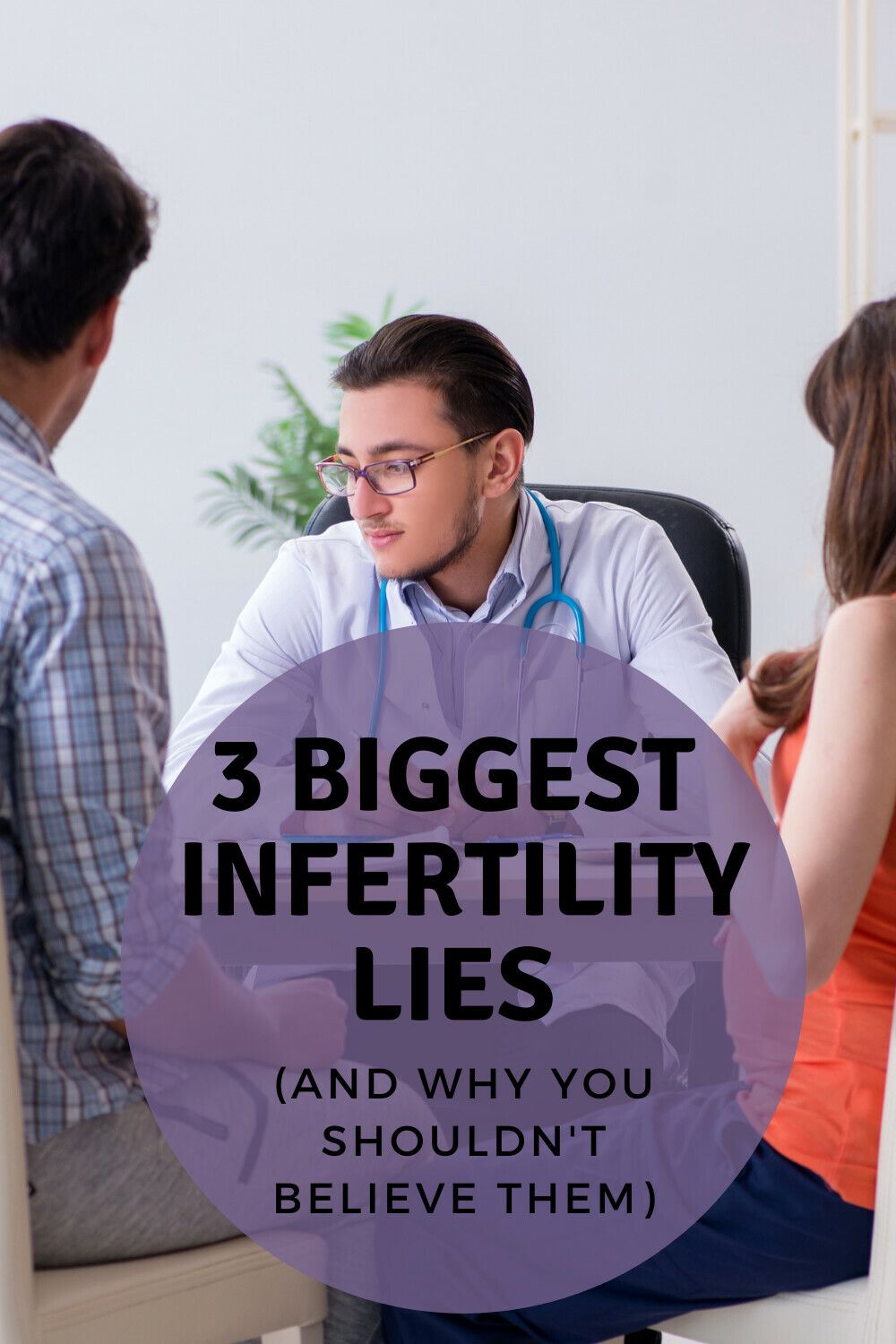 If your hormone numbers/bloodwork are bad you'll never get pregnant.
It's true your NEVER going to produce more eggs. However you only need one good egg and there are a ton of things that you can do to improve egg quality and help your body regulate your hormones.
Your diet playing a huge role in how your body is able to process and regulate your hormones. Limiting refined sugar, caffeine (a mineral robber) and alcohol to name a few. Controlling your stress can in fact help your blood work and hormone levels because of the cortisol loop. Body balancing through alternative methods such as Chinese medicine, acupuncture, massage can improve your bodies ability to regulate hormones.
If you can't get pregnant on your own IVF/are you Is guaranteed to give you a baby.
Many people experience failed IVF and IUI repeatedly because the root of the dis-ease in the body is not discovered. The laws of nature hold true in all things and if the soil isn't correct you can't grow plants or in this case babies. Items that are frequently overlooked include genetic factors that have not been tested and food allergies that are causing an inflammation response in the body.
Maybe it is that the male partner needs tested (seemingly often this is the last thing to ever be tested for as it was in our case) Infertility in the medical community seems to woman's problem. It wasn't until after I had had three surgeries that the idea of testing my husband was ever brought up.
If your infertility doctor can't help you, you can't be helped.
Many people don't know that reproductive endocrinologist and fertility clinics are judged on something called an ART (Applied Reproductive Technology) success rate. The score is based on the success rate of their patient load (live births versus the number of transfers) For that reason many doctors dismiss patients that they consider to be a difficult case or a bad risk for them because it will drive their ART score down. If one doctor says that they cannot help you please get a second opinion or look at alternative therapies to help heal your body.