Jun 2, 2021 02:38 PM Central
Erica Hoke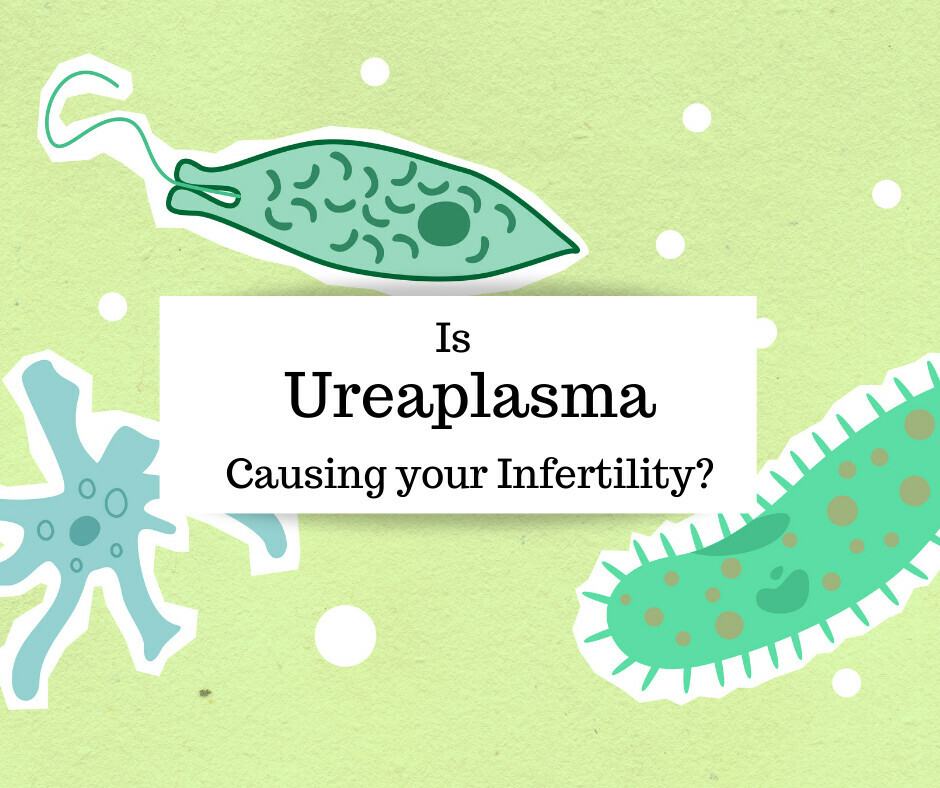 If you have unexplained infertility, you know that the list of possible tests is never ending. Well at least it's not if YOU want to find a solution to YOUR infertility. Western medicine is famous for discounting symptoms and dismissing patients they cannot easily treat. Especially, if you have had chronic UTI symptoms you need to keep reading.

So, WHAT is it?
Ureaplasma is a bacterium that can be passed through sexual contact although it's not considered a STI or STD because it has only a small ability to cause disease. It can live in the lungs, although most often in the reproductive tract or urinary tract.

What are the Symptoms?
Symptoms can range from none (other than unexplained infertility) to chronic and persistent UTI symptoms including pain, burning, frequency to urinate and foul smelling watery vaginal discharge. Some experience itching as well. Urinary symptoms can occur in both men and women.
Sometime associated with repeat bacterial vaginosis as well as repeat unexplained miscarriage.
If you have ureaplasma you may end up at a urologist who won't be able to get to the bottom of your symptoms either since the bacteria lives in the vagina.

A $10 antibiotic is the cure...
While samples can be taken and cultured in a lab this is costly and usually not done unless a definitive diagnosis is needed. Sometimes you can have ureaplasma and the culture doesn't grow. Sometimes only one partner is given antibiotics leading to even more confusion as this makes the symptoms go away temporarily (but quickly return) since both partners haven't been treated. To be effective the infection is treated with antibiotics (Zithromax or doxycycline) in both partners (this is key in relieving the symptoms) with either

If you want to hear a real-life story of how this impacted one woman…
Erin Banks
has an amazing story to tell about her battle to diagnosis over a 2-year odyssey where she went through 9 medicated cycles, 5 unsuccessful IUI's (most of them should have NEVER been done) and 3 early pregnancy losses. All this could have been avoided if one of the 6 doctors she visited had done some further investigation surrounding her symptoms.

Do you have a story surrounding a UREAPLASMA diagnosis?
Drop it in the comments below.




Apr 14, 2021 02:39 PM Central
Erica Hoke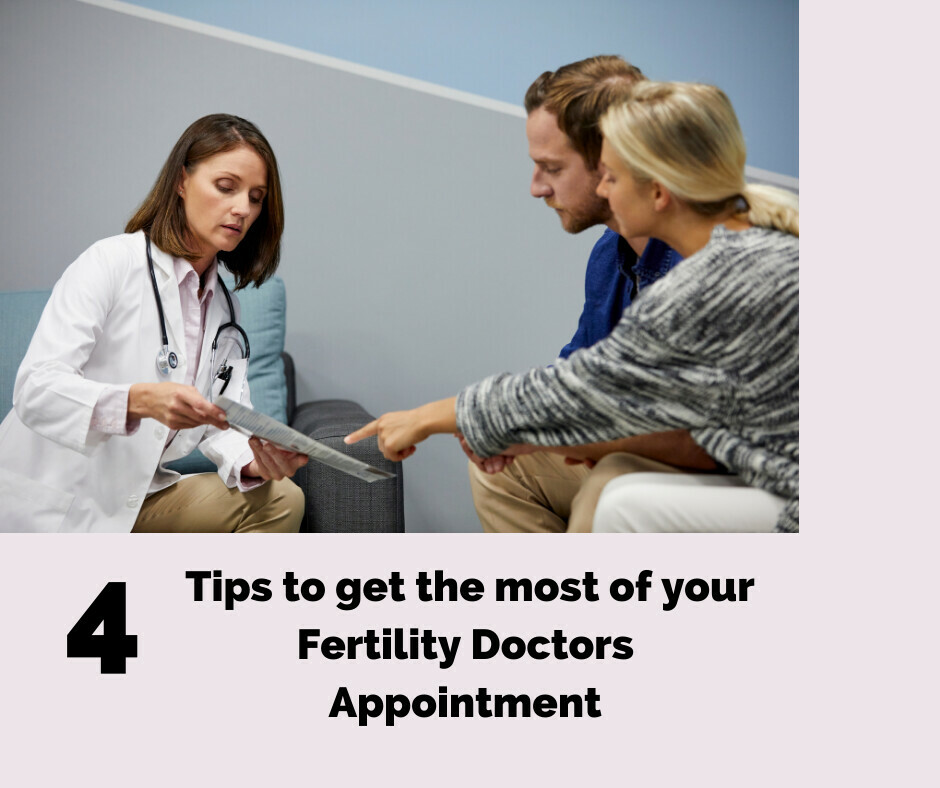 Let's face it there are so many jokes about not wanting to go to the doctor because it's pretty low on everybody's list. One of the ways that you can maximize your doctor's/Reproductive Endocrinologists visits (especially if it's an out-of-pocket visit) Is by doing some planning ahead. This not only will maximize your financial investment, but also keep moving you forward on your infertility journey.

The first tip might seem pretty basic, but it's oh so important. Ask yourself, how do you respond to doctors in general? Do you lose your train of thought? Do you feel intimidated? Can you easily voice concerns or ask questions? It's good to know ahead of time what emotions may come up for you and mentally rehearse or prepare how you want to see the appointment playing out.

There's nothing more frustrating than taking time out of your day to visit a Doctor Who has not received your bloodwork or not reviewed your bloodwork (this happens more than you might think) That's why it's SO important to take responsibility as a patient and understand to the best of your ability what your testing levels are. Most blood work reports give a range so that you can tell if your results fall in that range. If you have any questions or concerns flag those on the report or make a note to discuss this with your doctor. If you've been taking supplements to improve a certain vitamin store and it has not improved be sure to ask why that might be. Ask questions about test that fall in the "low normal" category to see if your doctor recommends supplements to help or a change in medication.

I can't recommend the next point enough! Write down any questions that you have a head of time so that you can participate and direct the conversation towards things that are on your mind and you can leave having the answers that you want. There's a saying in the medical community about if you hear hoofbeats assume it's a horse, not a zebra. All that to say that you might in FACT be a zebra. Nowadays it's harder than ever to give personalized care so doing your own detective work and advocating for yourself might be the only way to get to the end goal of a successful pregnancy.

In the weeks leading up your appointment take an inventory of how you're feeling, sleeping, and your overall emotional state. How is the condition of your hair, skin and nails? Dry hair and brittle nails can be significant health markers. Be sure to discuss these with your doctor as these can be symptoms of other things going on in your body that you might not be aware of. In the end, no one knows your body better than you. Finding a doctor that you feel a collaborative relationship with might just be the key to unlocking your unexplained infertility or other health condition.

Feb 25, 2021 02:40 PM Central
Erica Hoke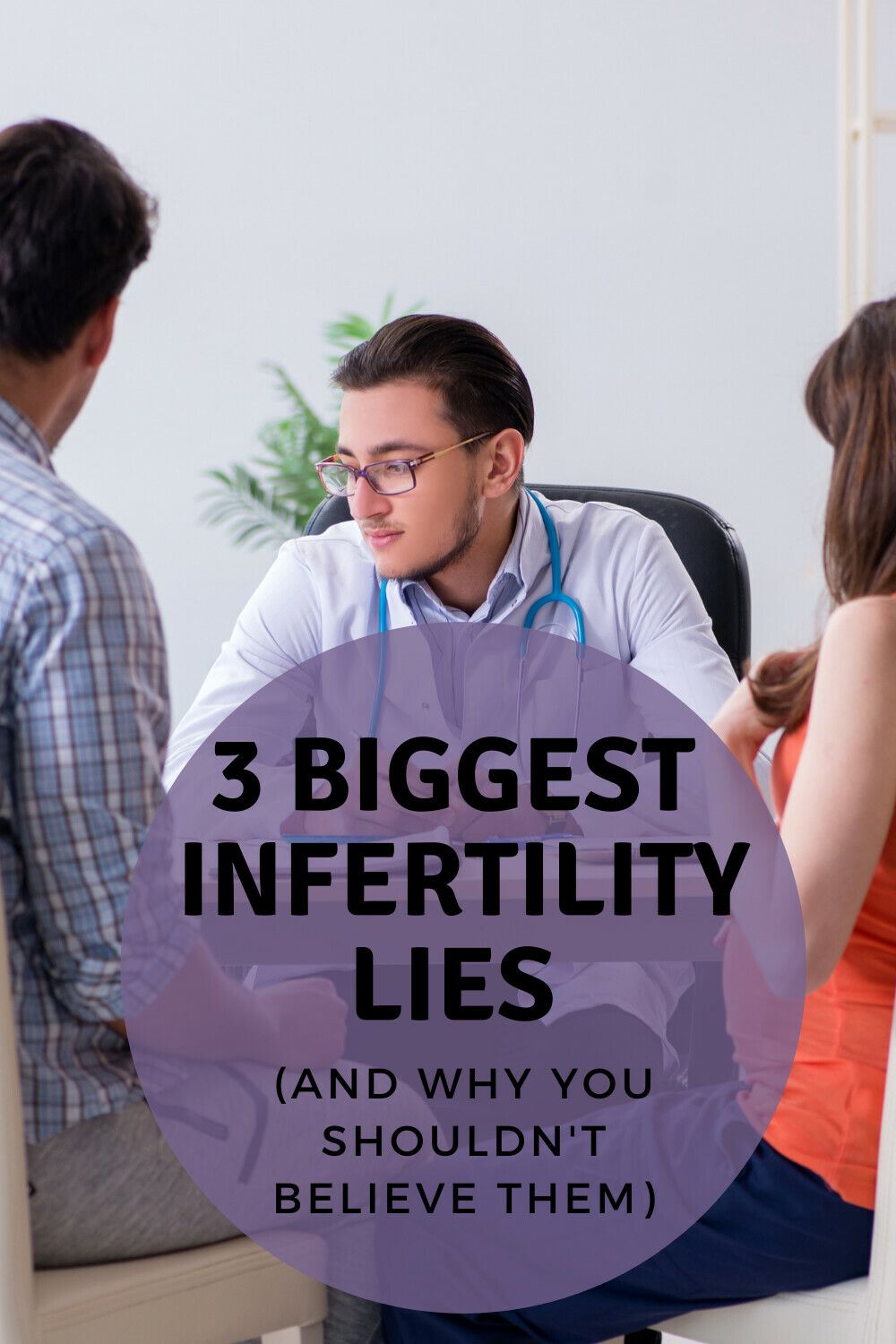 If your hormone numbers/bloodwork are bad you'll never get pregnant.
It's true your NEVER going to produce more eggs. However you only need one good egg and there are a ton of things that you can do to improve egg quality and help your body regulate your hormones.
Your diet playing a huge role in how your body is able to process and regulate your hormones. Limiting refined sugar, caffeine (a mineral robber) and alcohol to name a few. Controlling your stress can in fact help your blood work and hormone levels because of the cortisol loop. Body balancing through alternative methods such as Chinese medicine, acupuncture, massage can improve your bodies ability to regulate hormones.
If you can't get pregnant on your own IVF/are you Is guaranteed to give you a baby.
Many people experience failed IVF and IUI repeatedly because the root of the dis-ease in the body is not discovered. The laws of nature hold true in all things and if the soil isn't correct you can't grow plants or in this case babies. Items that are frequently overlooked include genetic factors that have not been tested and food allergies that are causing an inflammation response in the body.
Maybe it is that the male partner needs tested (seemingly often this is the last thing to ever be tested for as it was in our case) Infertility in the medical community seems to woman's problem. It wasn't until after I had had three surgeries that the idea of testing my husband was ever brought up.
If your infertility doctor can't help you, you can't be helped.
Many people don't know that reproductive endocrinologist and fertility clinics are judged on something called an ART (Applied Reproductive Technology) success rate. The score is based on the success rate of their patient load (live births versus the number of transfers) For that reason many doctors dismiss patients that they consider to be a difficult case or a bad risk for them because it will drive their ART score down. If one doctor says that they cannot help you please get a second opinion or look at alternative therapies to help heal your body.