Mar 28, 2020 04:24 PM Central
Erica Hoke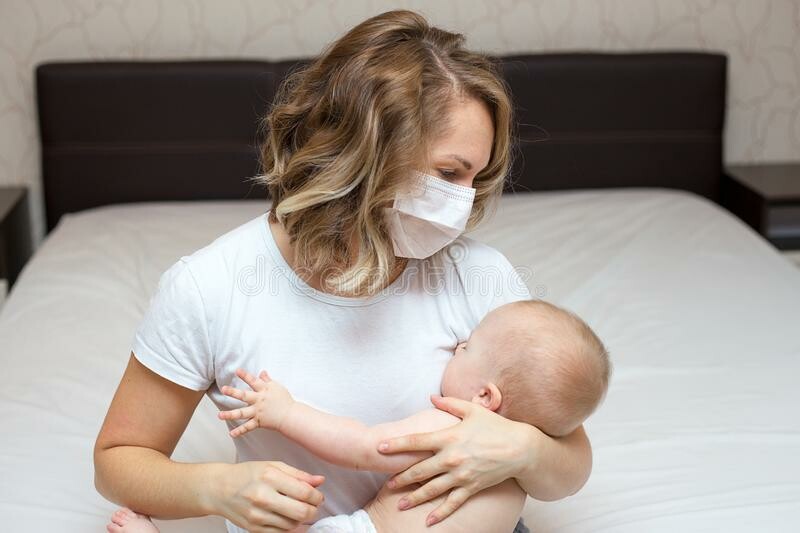 Pregnant and Quarantined …
A New Mom Guide to bringing home baby during Covid-19
If you're a mom to be or a mom- to -be again during this crazy time let me first say I'm so sorry that this special time in your life has this lens on it. Pregnancy and childbirth are exhausting and stressful enough without having to deal with toilet paper shortages and not being able to leave the house. That being said I thought I would put together some strategies for you to put in place before baby arrives. This is not a "stock up on extra diapers" list because if you can, I know you will. This is to replace the meals that might have been delivered to you or the takeout you might have been able to pick up. This is suggestions for replacing what help you might have received from extended family or friends with some practical solutions. I tailored most of this list toward a mom who might be breastfeeding. I have learned allll about food sensitivities during breast feeding my four boys so the suggestions and recipes that I have listed are geared toward reducing breast milk reaction by limiting dairy and soy, as well as tons of tomato products. If you're on the fence about breastfeeding, now would be the perfect time to decide. It will save you tons of money and you won't have to worry about tracking down a special formula or running out.
Prep food as much as possible. Click

HERE

for the top 10 clean eating foods to stock your fridge/freezer with even if space is at a premium.

Make a list for the outside of your freezer of the items that you are pre-made and how many of them there are. Cross them off as you consume them.

LABEL! Label your freezer bag items with contents and with cooking instructions. That way if you are able to catch a nap while baby is sleeping then someone (your partner or family) can easily step in and help. There's nothing worse than asking a friend or partner to get you something and then having to get up and get it yourself because they can't find it.

Reduce the number of items in your home that can cause respiratory issues especially in newborns. Don't burn candles or spray disinfectants (like Lysol) that can have warning labels on them about spraying around kids. Use cleaners that are plant based and non-toxic to reduce fumes. More info here www.ewg.org or THINK DIRTY APP. If you use essential oils make sure they are labeled for topical use as well as for the diffuser (your lungs have 2x the surface area of the skin on your body)
Support your body. Drink plenty of water. If you don't already, consider adding a quality refrigerated probiotic to your daily routine. In the US most women are routinely given a course of IV antibiotics during their delivery. Make sure it has as many strains as possible. Here's the one I recommend Life9.

Change your air filter in your home or apartment to maximize efficiency and reduce allergens.

If your having a difficult time finding hand sanitizer consider making some ahead of time. Here's a recipe I like HERE

If you have older children that you'll be caring for also, put together "treat bags" or "boredom buster bags" with their toys. Nothing is more appealing to a kid than a toy that's been put away and then magically appears again. Also, you can make a quiet bag with stickers, bubbles, markers or a new small toy that they only get when baby is sleeping.

Every mom needs these two things in their life: A humidifier and an essential oil diffuser. There are so many things that you, baby, or your older kids might experience over the first few weeks that having these items on hand would be so helpful. Some examples are stuffy noses, sleeping) Again, make sure you use essential oils that are labeled for topical use as well as the diffuser.

click here

Treat yourself. Make sure to stock up on a few things around that make you feel special. Whether that's a favorite treat, magazine, flowering plant, or a new pair of fuzzy socks do something nice for yourself.
The bottom line is, do anything and everything to prepare ahead and then give yourself and your partner grace. Under normal circumstances this is a difficult time let alone a once in a 500 year event... XOXO
Erica