Jul 8, 2022 02:15 PM Central
Erica Hoke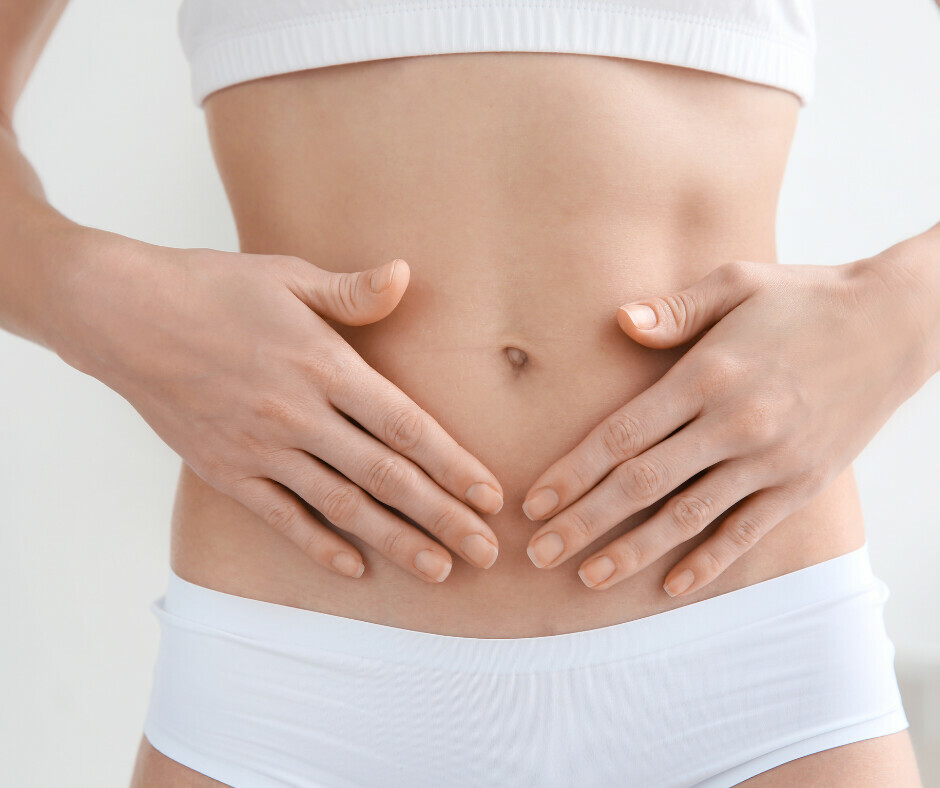 If you're trying to get pregnant, it's important to avoid toxins that can affect your fertility. Unfortunately, these toxins are everywhere – from the foods we eat to the products we use! But don't worry, I'm here to help. In this post, I'll share some tips on how to prepare for pregnancy and avoid these harmful toxins. Thanks for reading!
The easiest way to impact your toxin load is to switch your laundry products for ones that are "green". You can't trust that because a brand is labeled -dye free & fragrance free it's a good choice. Look up the detergent on ewg.org to determine its rating (red/ yellow/green) and don't assume because one product in a brand is clean that the others are also. If it has a fragrance listed and it's on a store shelf it 100% is synthetic (even If it says "with essential oils" and should be avoided.)
Toothpaste is another product that has a BIG impact on health as your mouth is a mucus membrane (which means it's a super highway to your bloodstream). Three ingredients to avoid in toothpaste are sodium lauryl sulphate, triclosan and fluoride. Yes, I said it. Avoid fluoride. Fluoride is classified as a neurotoxin and has a HUGE impact on your health. If your surprised, I encourage you to do your own research.
Avoid personal care products (makeup, deodorant, body wash, shampoos) that have any of the following ingredients.
Sodium lauryl sulphate
triclosan
propylene glycol (PEG's), pluronic
phthalates
parabens
While we're talking about personal care… I have to just throw this in here! You have to switch out your deodorant for a NON aluminum/anti-perspirant. Metals are known hormone disruptors in both women and men with aluminum being shown to impact all areas of sperm quality. This is a tough one for most people and deserves its own blog-coming soon!
While we're talking about removing toxins you might be shocked to know that popular-in-the-infertility- world lubricants contain chemicals that are known to reduce sperm motility and in some cases side affects include vaginal bleeding. Avoid products with ingredients such as poly sorbate-80 or hydroxyethyl-cellulose a thickening agent in lubricants and cosmetics.
The bottom line is ..all of these chemicals add up and affect your body in various ways. It's true that for some people they don't cause issues, but if you're reading this and challenged with infertility, I'm guessing that you're going to need to support your body differently. These chemicals affect your gut biome (which is SO important to fertility) disrupts your hormones (clearly a problem) and also affects your endocrine system which is equally as important as your hormone health.
Are you looking to avoid toxins that have a big impact? Check out our list of the top six toxins to avoid. These include sodium lauryl sulfate, triclosan, poly-sorbate-80, phthalates and parabens, propylene glycol. Be sure to also watch out for these chemicals in your laundry products, toothpaste, lubricants, and personal care products like body washes. Each of these toxins can affect gut health, disrupt hormones and disrupt thyroid/endocrine systems. Need help making changes?
Accelerate your Fertility Boot Camp
is 12 weeks to maximize your chance of getting pregnant or staying pregnant – start by avoiding these harmful toxins!
Oct 18, 2021 02:36 PM Central
Erica Hoke
Erica, "what can I do to help my IVF work?" As an infertility mentor this is one of the most asked question. For anyone on the infertility journey IVF is usually not the first or second on the journey. By the time couples get to the place of agreeing to IVF there has already been a huge investment of emotional turmoil, time and money. The money. Oh, so much money for the chance to become parents. You wouldn't go into any other transaction that costs as much without first safeguarding that you are in alignment to ensure the success of the outcome.
The reproductive system is so intricate that to even move the needle by millimeters could change the outcome. Here are my best tips to put into practice when you're preparing for your IVF or IUI procedure. For more information and support like this join us over at Infertility Empowered.
1)Acupuncture- This eastern medicine modality has been utilized for millennia to prepare a woman's body for conception. Today well-rounded REI clinics are offering this in house to help with relaxation and implantation either before or after the procedures. If your REI doesn't offer this, speak to them about bringing your own practitioner or make an appointment that coincides with your treatment. There are tons of studies both clinical and anecdotal that support acupuncture as extremely complimentary for reproductive medicine.
2)Gentle movement- This will help originate your blood and provide much needed stress release. Swap out higher impact activities for ones that are lower impact but still increase heart rate. Research behind high impact activity is very divided with no clear answer as to whether or not this affects implantation. Traditional Chinese medicine defers to low impact activity during ovulation and the two -week wait.
3)Support your Liver/Gut- Both of these organs support your hormones so do all that you can to be gentle with them and make their job easier. Eat easily digested meals, drink plenty of water and avoid inflammatory foods like dairy. Your liver plays a very important role in your hormone balance so avoid alcohol during ovulation and the two-week wait.
4)Sleep- Sleep is important to restore your body. Remember the goal here is to grow a human. Make sure you get plenty of rest so your blood sugar/and cortisol levels remain stable as these are both big players in reproduction.
5)Supplements- Of course you know when you get pregnant that you will be taking a pre-natal vitamin to support your growing baby, but there is plenty of research to support taking one pre-conception can help you conceive also. Make sure the vitamins you are taking are whole food (meaning not synthetic) as synthetic vitamins can tax your liver and create toxicity. Confused as to what to take? And why? Get on the list for my workshop
Decoding Supplements.
Feb 7, 2021 02:41 PM Central
Erica Hoke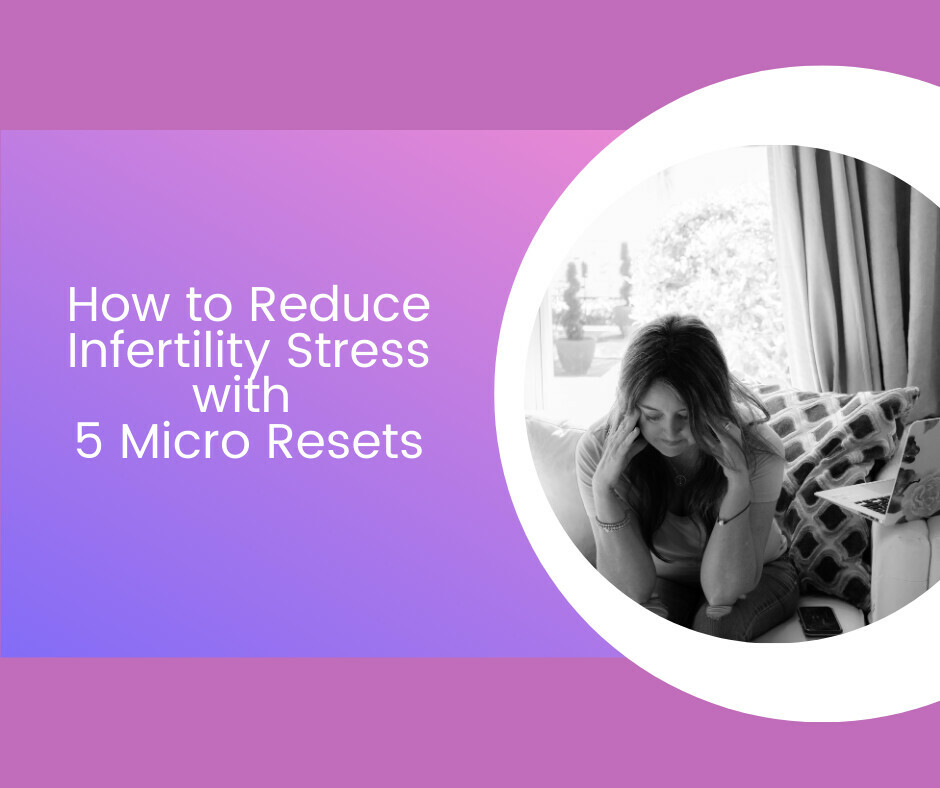 Stress is not always a bad thing in your life but too much stress can wreak havoc on your hormones and reproductive cycle. Stress can cause spikes in your cortisol response and lead to a cascade of physical and mental symptoms. These are just a daily micro resets that you can add into your life daily to create long lasting benefit. For more tips on how...
Read more...